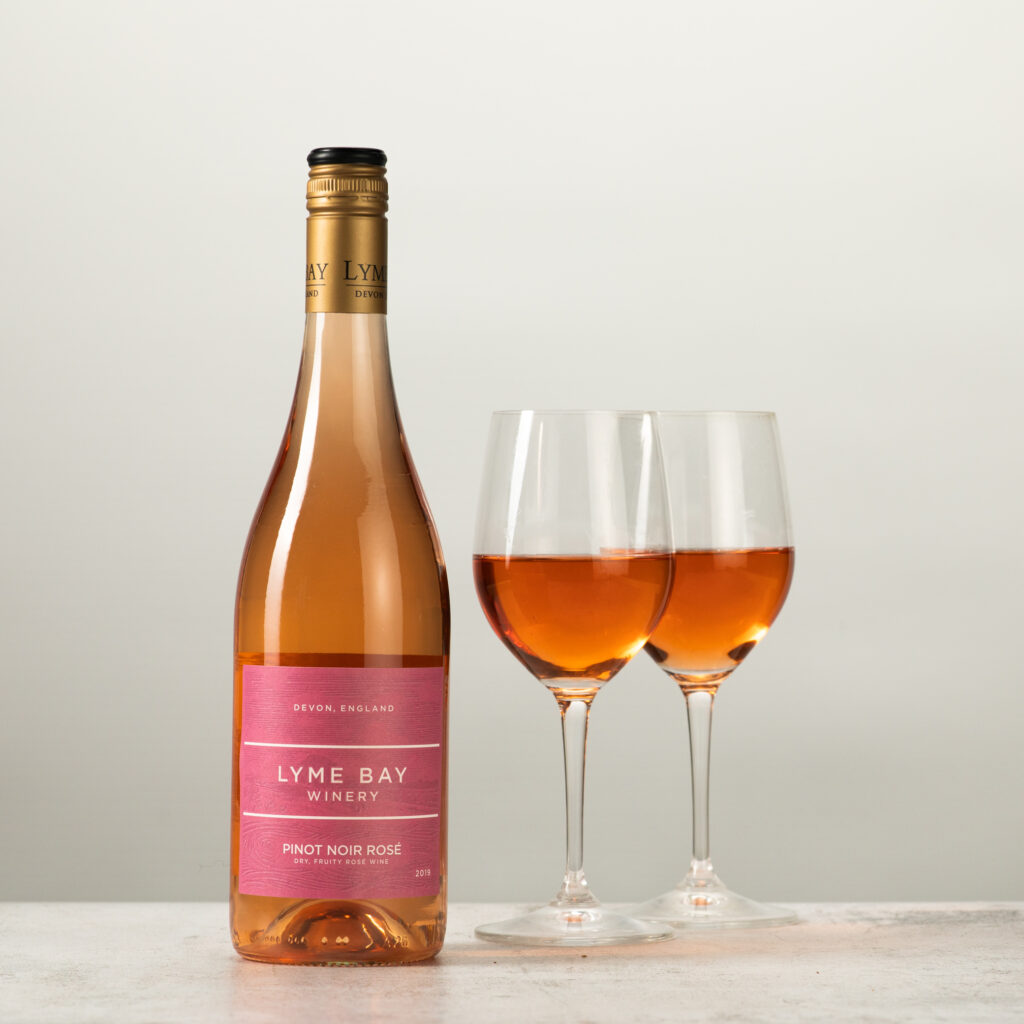 | Alcohol By Volume (ABV): | Volume: | Wine Type: |
| --- | --- | --- |
| 11% | 75cl | Rosé |
Pinot Noir Rosé
Winemaking Notes
Sourced from vineyards in Essex, the Pinot Noir grapes received minimal handling to preserve the flavours. Fermentation was in 100% stainless steel to retain the freshness. Malolactic fermentation was inhibited to promote the primary fruit character of the wine, with 6 hours of skin contact given to enhance colour extraction. The fermentation was cool with extended fine lees ageing to add structure to the mid palate and promote a rounded finish.
TASTING: Pale, salmon pink in colour
NOSE: A delicate fruit forward aroma of red berries, strawberry and raspberry
PALATE: Flavours of red berry abound with good balanced acidity and structure from the red fruit combined with a mouth-watering acidity and a lingering finish. Perfect with seafood and light pasta dishes.
STYLE: Aromatic medium dry rosé ABV: 11% Vol Acidity: 7.2g/L
pH: 3.36 RS: 10g/L Variants: 100% Pinot Noir PDO/PGI: PGI
Volume: 6,409 bottles
Vineyards: Crouch Valley Vineyard (Essex), Old Mill House Vineyard (Essex),
Martins Lane Vineyard (Essex)
Fermentation vessels: 100% Stainless Steel