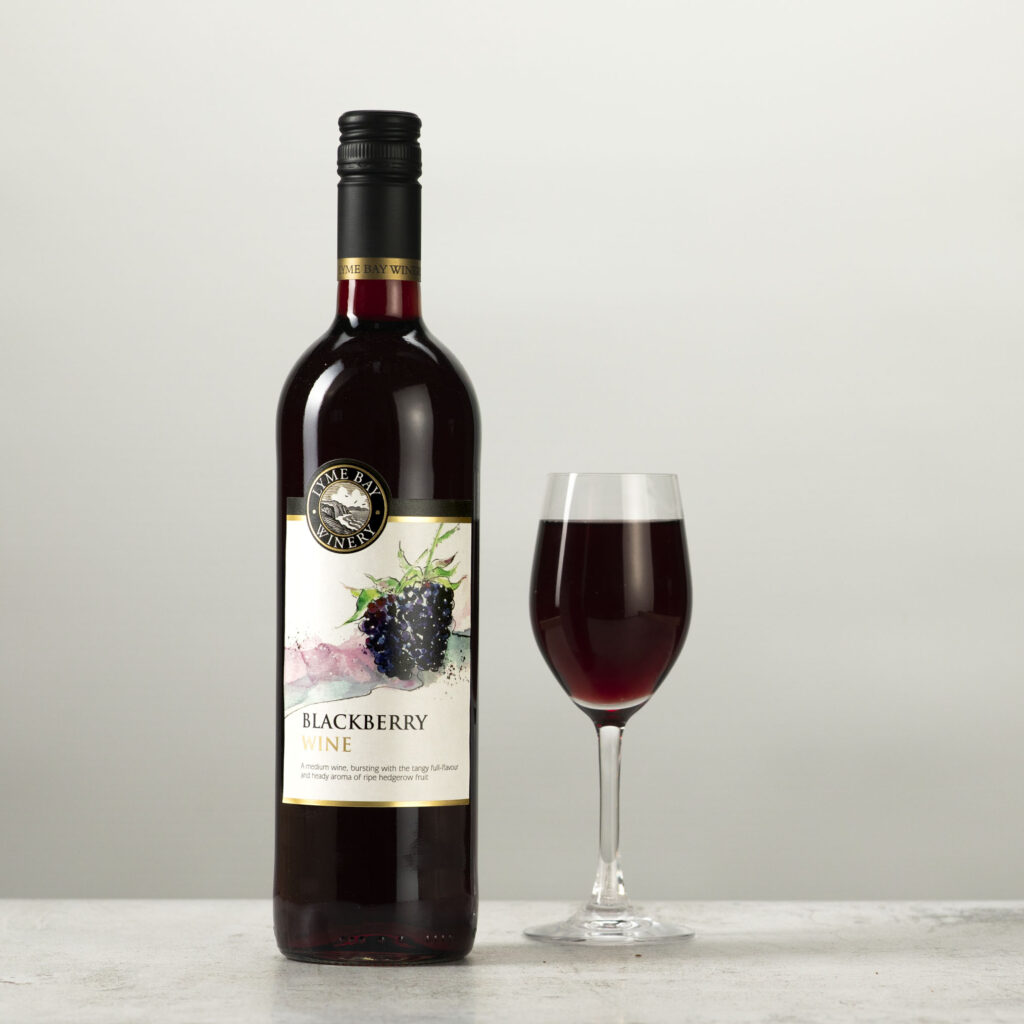 Fruit Wine
Blackberry Wine
Lyme Bay Blackberry fruit wine is a medium wine, bursting with the tangy, full flavour and heady aroma of ripe hedgerow fruit.
Our Blackberry wine is best served at room temperature. This wine is a great companion to a full flavoured berry dessert. It can also be enjoyed as a refreshing long drink, mixed 50/50 with soda water, as with our other fruit wines.
£12.49
Quantity
Share this article
| Alcohol By Volume (ABV): | Volume: | Wine Type: |
| --- | --- | --- |
| 11% | 75cl | Fruit |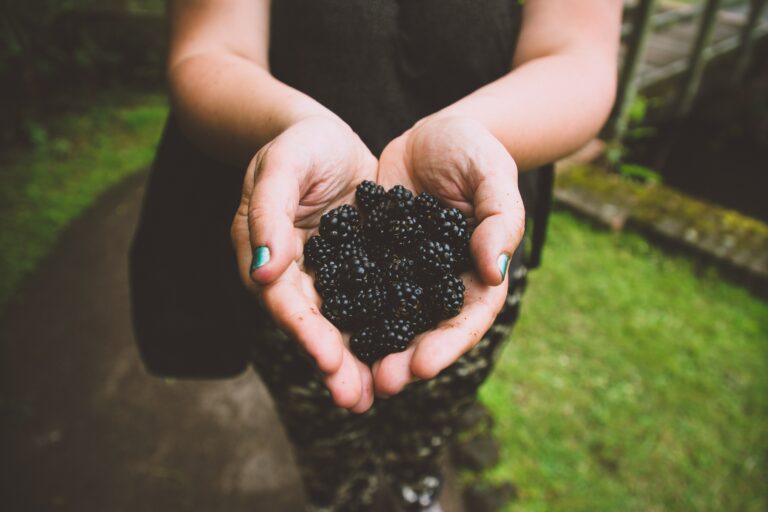 Blackberry wine recipe
If you fancy making your own blackberry wine, it takes a little patience, but the results are well worth the effort. Often viewed as a less complex drink, the process of making fruit wines is almost identical to that of grape wines, resulting in a range of varieties from sweet to dry.
Flavour and juice are extracted by pressing, stewing and fermenting the pulp of the fruits, with the addition of sugar or honey in some cases to make the finished drink palatable and to increase the alcoholic content (sugar is converted to alcohol during the fermentation process).
Just like with any other wine, the flavour profile of the end product depends on the quality of the fruit you start with, so select ripe blackberries that are bursting with flavour.
You will need:
– 1.3kg blackberries (washed)
– 4.5L boiling water
– 1.3kg granulated sugar
– 1 teaspoon pectic enzyme
– 1 teaspoon yeast
– 1 teaspoon yeast nutrient
– 1 Campden tablet, crushed
Mash the blackberries, put them in a clean fermenting bucket, pour over 4.5 litres of boiling water, and cover and leave to cool. Add a teaspoon of pectic enzyme, the crushed Campden tablet, and keep it covered. After one day, dissolve in the sugar and add some wine yeast plus a teaspoon of yeast nutrient. Cover and leave for four or five days, stirring every day. Then strain, under as sterile conditions as you can manage, through a muslin cloth and put in a demi-john for about six weeks. Rack off into a fresh demi-john and bottle a few weeks after.