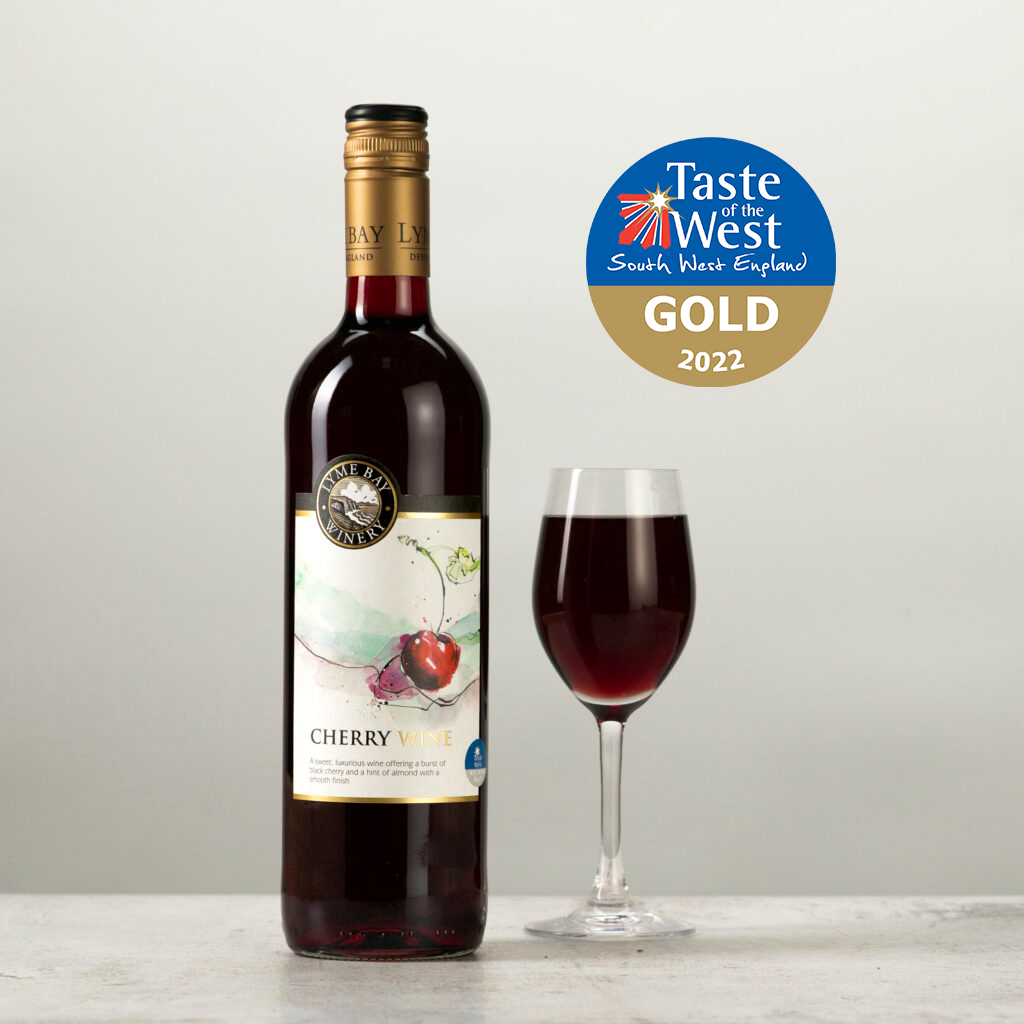 Fruit Wine
Cherry Wine
Lyme Bay Winery cherry wine is a smooth, full-flavoured sweet wine with an aroma of real cherries and a hint of almond. Our cherry wine is best served at a cool room temperature and makes a perfect dessert wine. As with our other fruit wines, it can also be enjoyed as a refreshing long drink, mixed 50/50 with soda water.
£12.49
Quantity
Share this article
| Alcohol By Volume (ABV): | Volume: | Wine Type: | Diet: |
| --- | --- | --- | --- |
| 11% | 75cl | Fruit | Vegan, Vegetarian |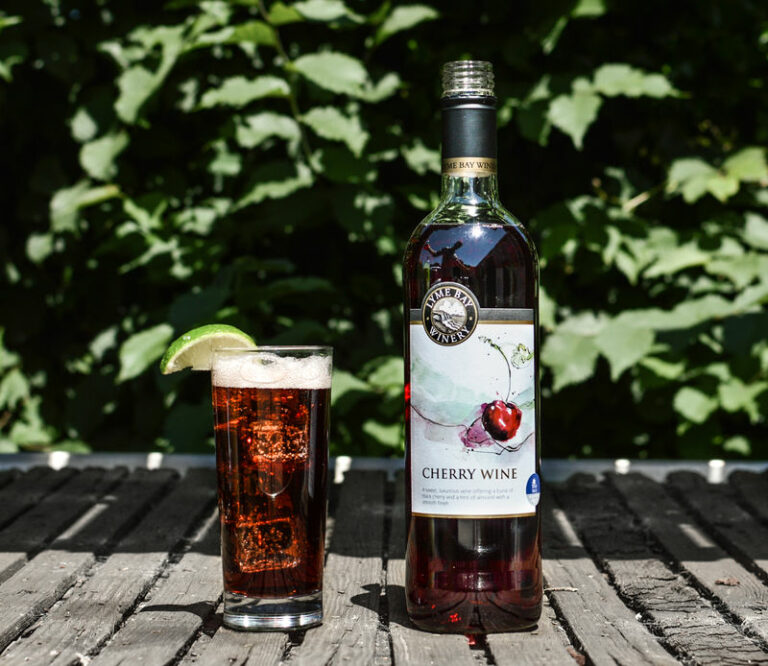 Cherry Wine
About Our Cherry Wine
With our cherry wine, you will be instantly met with the smell of real cherries upon pouring, which may sound obvious, but often cherry wines can have more of an artificial smell. You will also detect a hint of almond on the nose, adding to the wonderful profile of the wine. After sipping the drink, you will notice a very smooth, full-flavoured taste profile which is an excellent accompaniment to many desserts, particularly those that contain chocolate, caramel, or citrus.
Cherry Wine
How is Cherry Wine Made?
Fruit wines are quite often viewed as being a less complex drink to make than their grape counterparts, but the process of making them is almost identical. So, for cherry wine, the juice and flavour of the fruit is extracted by pressing, stewing, and fermenting the pulp of the fruit. From there, sugar (or honey in some instances) is added to increase the alcoholic content during fermentation, while also producing a more polished and palatable final product.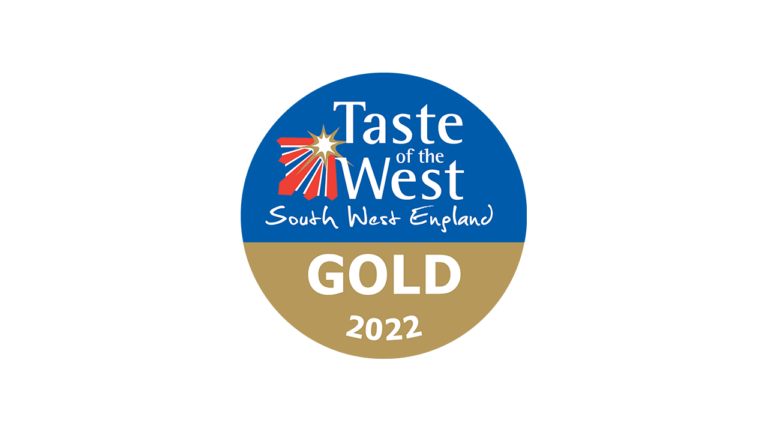 Awards
Gold in Taste of the West 2022