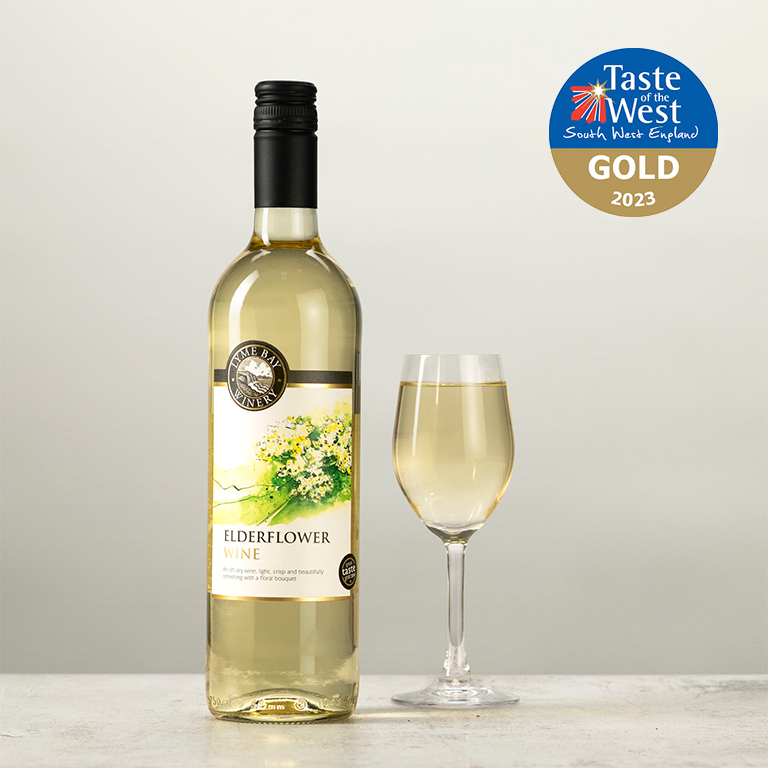 | Alcohol By Volume (ABV): | Volume: | Wine Type: |
| --- | --- | --- |
| 11% | 75cl | Fruit |
Elderflower Wine
Natural, handpicked ingredients
Sourcing local, natural ingredients is at the heart of much of what we do here at Lyme Bay Winery, and nothing signals the approach of summer for us as much as elderflower picking from late May onwards. Come sunny afternoons, our pickers head out to collect the beautiful elderflowers from the hedgerows at a time their pollen is at its optimum, and they are at their most pungent.
The flowers go straight to soak on a wine base for 4-6 weeks to allow the fragrant elderflower aromas to establish, making our light, crisp and beautifully refreshing elderflower wine with a floral bouquet. Our elderflower wine is excellent chilled as a popular picnic or lunchtime wine and holds a Gold Great Taste Award.
But elderflower wine is not the only tipple we make from the beautiful blossoms of this hedgerow favourite. Why not try its bubbly version, our Elderflower Sparkling Fruit Wine, produced in the traditional method with secondary fermentation taking place in the bottle.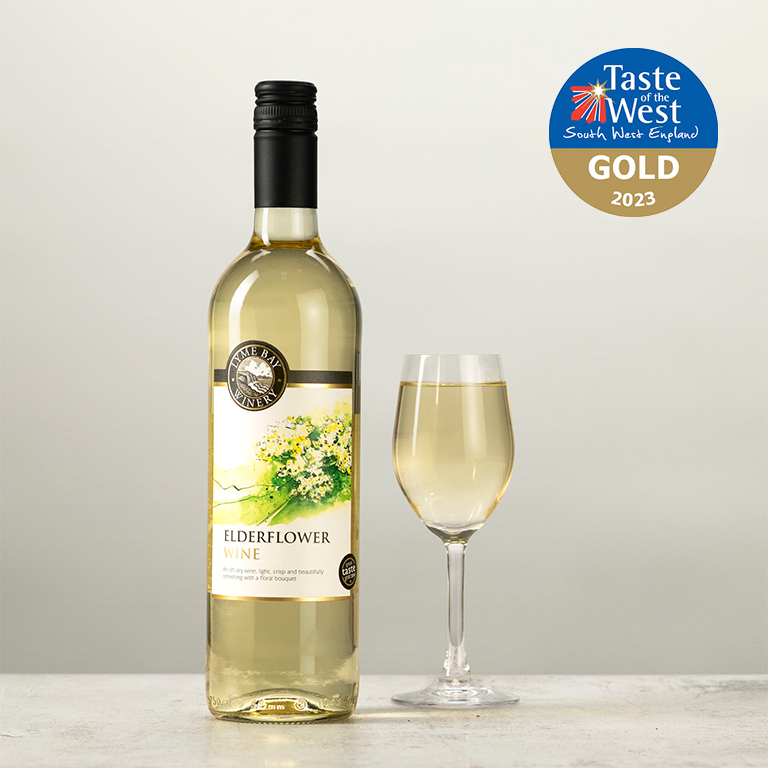 Elderflower Wine
How to make elderflower wine
If you fancy making your own elderflower wine, it takes a little patience, but the results are well worth the effort.
You will need:
– 1 pint of elderflowers (flowers only, no stalks)
– 8 pints boiling water
– 3lbs sugar
– Juice and grated rind of a lemon
– ½oz yeast
Add the lemon rind to the elderflowers, pour boiling water over them and stand for four days, stirring occasionally. Strain the lot through a muslin or fine sieve, then stir in the sugar, yeast, and lemon juice. Ferment at room temperature, and when it looks like any bubbling has stopped, give the liquid a stir and leave it to settle for three days. Give it another strain before transferring it to a demijohn to mature for three months, then bottle it up and give your friends a call for a sampling session.