Description
Devon's first spiced rum
Our Jack Ratt products are named after notorious local smuggler Jack Rattenbury. With this in mind – and given the West Country's smuggling history, our passion for making the finest, innovative drinks and the growing consumer appetite for aged spirits, spiced rum seemed like the next irresistible challenge for our team of winemakers.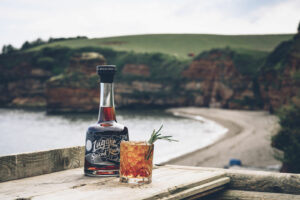 The name 'Lugger Rum' originates from the name given to the fishing boats that Jack Ratt would have used to smuggle contraband into Lyme Bay in the 18th Century. Fast, agile, and often painted black, these Luggers were almost impossible to catch under the cover of darkness.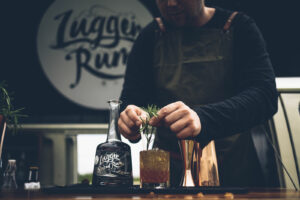 Unlike most commercial spiced rums, our Lugger Rum is not defined by an overpowering vanilla characteristic. Instead, we aimed to create a rum that offers a full profile of spices. As a result, we've aged Caribbean rum in bourbon-charred oak barrels right here in Devon before spicing it with nutmeg, orange peel and cloves, as well as vanilla.
Try our new Spicy Lugger cocktail recipe here!
| Alcohol By Volume (ABV): | Volume: | Diet: |
| --- | --- | --- |
| 40% | 70cl | Vegan, Vegetarian |